When you are in your office or home, you may spend most of your time on your computer. You also use your iPhone for checking social media and other stuff. But you will use your iPhone while away from home or the office. You will use it to talk to people, capture photos & videos and entertain yourself.
Furthermore, you spend a significant amount of time on your iPhone and store different kinds of files on the device. Most importantly, it has beautiful photos of your loved ones you don't want to lose. But chances are always of losing your phone's data due to any incident or damage.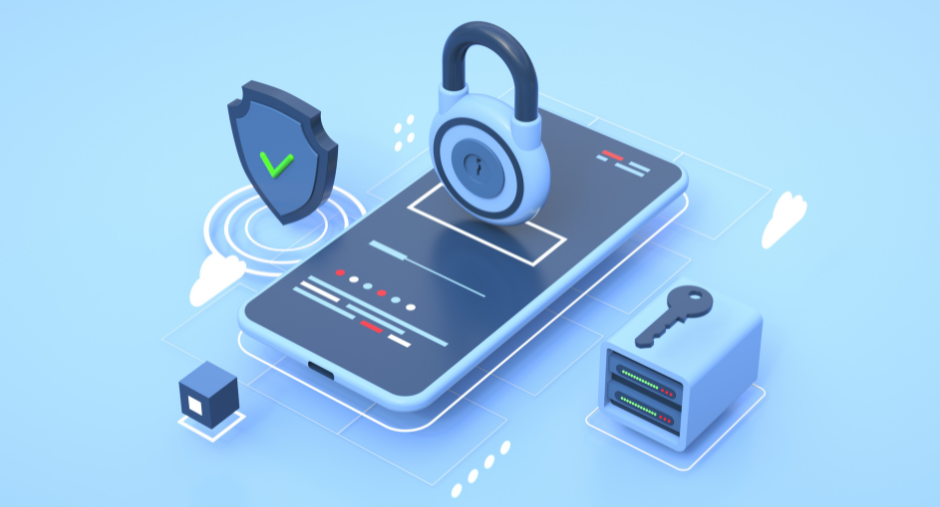 iPhone Data Recovery ServiceWhile you can try to recover your lost data on your own, an iPhone data recovery service can help too. The professional uses the right tools to retrieve data from damaged devices.
After all, there can be many reasons for losing data. It may be because of dropping the device, water damage, or mistakenly removing files. No matter the reason, you can contact a professional to return your data.
Things to know about iPhone data recovery
Apple has made it extremely easy to sync iPhones with iTunes. An iPhone can also be backed up to iCloud. Further, when you have lost something from your device, you can check your iCloud, as it will back up your data. After you find your data on iCloud, you can easily retrieve it.
If you cannot restore your data from the backup folder, you can take help from the "Recover from iOS Device" feature. Call an iPhone data recovery service if things are not in your control.
If we talk more about iPhone's data recovery, it may take time and effort. The scanning process may take an hour. After the scan gets finished, you will have your missing data, and you will have to go through thousands of files.
In addition to all these things, it is important to know that data recovery is not guaranteed. Most of the time, you will be able to find half of the deleted files. After all, don't hesitate to call an iPhone data recovery service if you can't do it. Doing things yourself may put your data at risk that can be recovered with the help of a professional.
What about iPhone data recovery software or tools
There are many iPhone data recovery tools available in the market these days, including FoneLab, Tenorshare UltData, Wondershare Dr.Fone, and more. By using software, you can easily recover your data. Sometimes, it may be challenging for you to recover data using tools.
Also, many people may not know how to use the tools. It will be a waste of money for you if you buy software and don't get back your data.
That is why it is safe to look for an iPhone data recovery service for safe and affordable data recovery. Also, using a professional service increases the chances of recovering data.
Tip for hiring the right iPhone data recovery service
If you must hire a professional for your iPhone's lost data, consider the following points to hire the right company.
1.    Trusted & certified company
First, you must ensure that the company is trusted and certified. After all, when you find options to hire a company, you will have many options. But you need to choose a company with a 100% clean lab. Working with a professional with a clean lab ensures a dust-free environment which is good for storage devices.
Moreover, before you hand over your device to the professional, remember to verify the details about the company.
2.    Think about data privacy & security.
The company you want to hire for your iPhone data recovery should have a data privacy and security policy. This will ensure that the company should not misuse your data. The company should follow the rules of wiping data after restoring it in a safe place.
There are many companies that practice these rules for the well-being of their customers. After all, you should never compromise with it. If you have any doubt about the policy, you can move on to another iPhone data recovery service. Search online to find more companies so you can choose the best one.
3.    Discuss data recovery pricing.
The cost of data recovery will not be the same in all cases. It would vary based on issues and recovery complications in the devices. When you visit a data recovery facility, you will know about the pricing after properly evaluating the device and the time required. After you confirm that you want to proceed with data recovery, the professional will start working on your device.
Meanwhile, feel free to ask the technical expert if you have any doubts and they must help you.
4.    Customer support
Customer satisfaction should be the utmost priority of a data recovery company. If you are working with a professional, you should be able to connect with staff 24/6 or 24/7. You should also have access to connect through email.
Your data recovery service provider must clear all your basic concerns on call or email. Remember to ask about hidden charges, advance payment, or other important details.
Some companies may take advance amounts without any refund policy. It will be good to discuss beforehand whatever comes to your mind.
5.    Customer reviews and ratings
In addition to all these things, remember to check the company's online credibility. You know this is the internet age, and many people write online reviews after using a service.
That is why you should visit platforms like Google and Bing and see what others are saying about the iPhone data recovery service you want to hire. You will find both positive and negative reviews. All you need to know is whether the company is genuine and experienced.
Conclusion
In the age of information and technology and Apple devices, knowing about a reliable iPhone data recovery service is always helpful. This is because your computer or mobile phone knows more about you than others. It is everything about your work and personal life.
Unfortunately, if you lose any important files from your device, it can cost you huge money. While money is not always a reason, you will remember the photos and videos you capture over time.
That is why data recovery software or an expert is recommended in case you lose your data.
Qubex Data Recovery can help you regain your iPhone's data with a greater chance of recovery. We have expertise in recovering data in Denver, Colorado, and nearby areas. We work for both companies and individuals.
We deal in all types of hardware, operating systems, and donor drives. Our team of professionals can help you recover your data from damaged, broken, malfunctioning and inoperable hardware. For example, hard drives, flash drives, DVDs, CDs, Android phones, iPhones, virtual servers, floppy backup tape, voice recorders, and more.
So, what are you waiting for? Your trusted data recovery service is waiting for you. Visit our official website and contact us. We will help you in the best possible way. We work with the best technology to safely recover your data and save your business or personal life.
That's all.