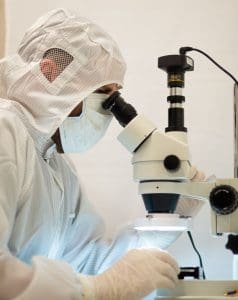 Camera Photo Recovery
Qubex Data Recovery understands the significance of the precious moments captured on digital cameras and the devastating feeling when those photos are lost or inaccessible. That's why we offer specialized camera photo recovery services to help you retrieve your priceless memories. Whether you accidentally formatted your camera's memory card, experienced a card error, or encountered any other data loss scenario, our expert technicians employ state-of-the-art techniques to recover deleted or corrupted photos from various camera models and brands. With our deep knowledge of camera file formats and extensive experience in photo recovery, you can trust Qubex Data Recovery to bring back those cherished images, allowing you to relive those memorable moments once again.
DENVER'S #1 TRUSTED DATA RECOVERY
Get in touch with us now by filling out the form below.
WHY CHOOSE QUBEX DATA RECOVERY?
Our RAID Data Recovery Services:
RAID Levels Supported: At QUBEX Data Recovery, we have extensive experience in handling various RAID levels, including RAID 0, RAID 1, RAID 5, RAID 6, RAID 10, RAID 50, RAID 60, and more. Our skilled technicians possess in-depth knowledge of the intricacies involved in each RAID configuration, allowing us to recover your valuable data efficiently.

Failed RAID Systems: When your RAID system fails, it can be a stressful situation for your business. Our team of experts is equipped with advanced tools and techniques to handle all types of RAID failures, such as controller failure, multiple drive failures, power surges, data corruption, and physical damage. We perform a thorough analysis of the failed RAID array to identify the root cause and implement the appropriate recovery strategy.

Quick Turnaround Time: We understand that time is of the essence when it comes to data recovery. Our streamlined processes and dedicated team ensure that we provide the fastest turnaround time possible. We work round the clock to recover your data promptly and efficiently, minimizing the impact of data loss on your business operations.

Data Security and Confidentiality: At QUBEX Data Recovery, we prioritize the security and confidentiality of your data. Our state-of-the-art facilities adhere to stringent security protocols to safeguard your sensitive information. We sign non-disclosure agreements (NDAs) to ensure complete confidentiality throughout the recovery process.

Expert Technicians: Our team of highly skilled technicians undergoes continuous training and stays updated with the latest advancements in RAID technology. Their extensive knowledge and hands-on experience enable them to tackle complex RAID data recovery scenarios effectively. You can trust our experts to handle your RAID recovery with the utmost professionalism and expertise.

No Data, No Charge Guarantee: We believe in delivering results. If, despite our best efforts, we are unable to recover your crucial data, we follow a "No Data, No Charge" policy. This means you only pay for our services if we successfully recover your data. We are committed to providing transparent and fair pricing to our clients.

Preventative Measures: We not only specialize in RAID data recovery but also provide guidance on preventing future data loss. Our experts offer tailored solutions and recommendations to help you implement robust backup strategies, RAID maintenance plans, and data protection practices, ensuring that your data remains secure in the long run.
Choose QUBEX Data Recovery for Reliable RAID Data Recovery: When you choose QUBEX Data Recovery, you can have peace of mind knowing that your critical data is in safe hands. Our commitment to quality, exceptional customer service, and proven track record make us a trusted name in the industry. Don't let a RAID failure disrupt your business; contact us today and let our experts recover your valuable data swiftly and securely.