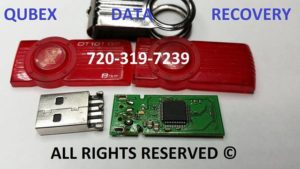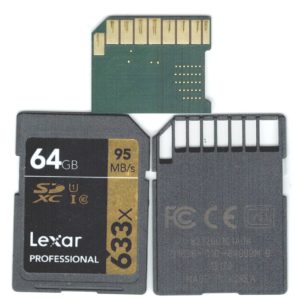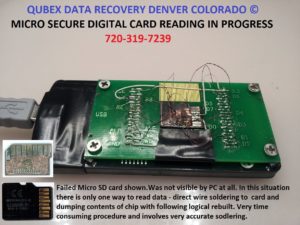 Flash drive memory or Camera memory cards are widely used in modern electronics – in your cellphone, in your camera, in video registrators. Basically anywhere you look, there always will be the need for flash storage. Its cheap, its small, its fast. Like anything else in this world flash memory cards and flash drives can fail and will fail at some point. There can be various reasons for failure, some of those reasons would be: Physical Damage and Electrical damage, such as short circuits, broken or bent contact pins, cracks in PCB traces, broken plastic enclosures, electrical spikes and so on. Other failures can be related to logical problems, such as firmware corruption, partition or format errors, accidental deletions etc. There are few major differences in what kind of flash memory is being used in those drives. First and most important one is physical layout.
Flash Drive Memory chips are manufactured in various "cases" or "bodies" like TSOP, BGA, LGA, MONOLITH and some others. TSOP – stand for Thin Small Outline Package, BGA – Ball Grid Array, LGA- Land Grid Array. Type of flash memory can be NOR, NAND (Logic Gates), then SLC (single level cell), MLC (multi level cell), TLC (triple level cell), QLC (quad level cell) which reflects density of information that can be stored in one memory cell, usually measured in "bits". Then a flash media or a drive may have different interface. Interface is way how this media is interacting with host or world, to simplify it. Interface can be: SD (Secure Digital), CF (Compact Flash), MMC (MultiMediaCard), TF (TransFlash), MS (Memory Stick), SM (Smartt Media), XQD, XD and many others.
All this will be important information for data recovery specialist as there will be different approaches used for different cases. Price for the recovery may vary significantly. We would say that most hard to recover would be monolithic chips such as micro sd cards and similar. Those are very tiny and may require micro soldering under microscope. Besides that, when memory chip binary content is read out properly it would not have files in form like we usually see in file manager in MS Windows or OSX, instead it would be binary code that will have to be reassembled or interpreted to files. Depending on nature of damages this particular flash media sustained, it may not be possible to rebuild all files. Every flash drive media has a controller that translates information sent to/from host computer and flash drive media memory.
Every controller has specific design which varies how information is being converted and how data is written to memory. This means that any other flash drive or memory chip will have different way of data interpretation like no other and it will have a unique solution, which basically a know-how and usually kept as secret. There is always new models coming out, thus new methods are required and they need to be researched. Manufacturers do not post any such info for public use. All this is reflected in price of your data recovery case. Every case IS unique.
Qubex data recovery has a number of readily available solutions for various flash chips accumulated over a long period of time. This however does not mean that we would be able to recover your data no matter what, but we surely will do all possible to accomplish it within reasonable price range as well as time.
If you have any question related to flash drive or camera memory card data recovery, feel free to give us a call at 720-319-7239 and leave a message if we don't reply immediately. Consultations are always free and we appreciate any opportunity to help. Cheers!