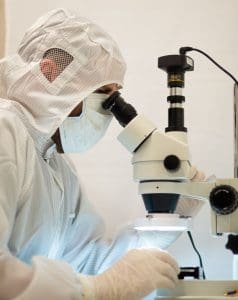 Welcome to QUBEX Data Recovery, your reliable partner for hard drive data recovery solutions. We understand the significance of your data and the impact data loss can have on your personal or business operations. At QUBEX, we employ cutting-edge technology and a team of skilled professionals to recover your valuable data from failed or damaged hard drives efficiently and securely.
Choose QUBEX Data Recovery for Reliable Hard Drive Data Recovery: With QUBEX Data Recovery, you can rest assured that your valuable data is in safe hands. Our commitment to excellence, cutting-edge technology, and customer satisfaction make us a trusted choice for hard drive data recovery. Don't let data loss disrupt your personal or business operations – contact us today and let our experts retrieve your critical data swiftly, securely, and efficiently.
DENVER'S #1 TRUSTED DATA RECOVERY
Get in touch with us now by filling out the form below.
WHY CHOOSE QUBEX DATA RECOVERY?
Our Hard Drive Data Recovery Services:
Comprehensive Data Recovery: Whether your hard drive has suffered logical or physical damage, our experts are well-equipped to handle a wide range of data recovery scenarios. We specialize in recovering data from various types of hard drives, including internal drives, external drives, solid-state drives (SSDs), and more. No matter the cause of the data loss, such as accidental deletion, virus attacks, mechanical failure, or water damage, we employ advanced techniques to retrieve your crucial information.

Cutting-Edge Technology: At QUBEX, we invest in the latest technology and state-of-the-art tools to ensure the highest success rates in hard drive data recovery. Our advanced equipment allows us to perform delicate procedures, including platter swaps, head replacements, and complex data reconstruction. By staying at the forefront of technological advancements, we maximize our chances of successfully recovering your data.

Rapid Turnaround Time: We understand that time is critical when it comes to data recovery. Our efficient processes and dedicated team enable us to provide fast turnaround times without compromising the quality of our work. Our experts work diligently to minimize your downtime and get your essential data back in your hands as quickly as possible.

Confidentiality and Security: Data security and confidentiality are our top priorities. We strictly adhere to stringent security protocols to ensure the safety of your sensitive information throughout the recovery process. Our facilities feature advanced security systems and controlled access to protect your data from unauthorized access. Additionally, we sign non-disclosure agreements (NDAs) to provide you with complete peace of mind regarding the confidentiality of your recovered data.

Skilled and Certified Professionals: Our team of highly skilled and certified professionals possesses extensive experience in hard drive data recovery. They stay updated with the latest industry advancements and utilize their expertise to handle complex recovery situations. With their in-depth knowledge and technical prowess, our experts are equipped to recover data from various hard drive brands, models, and interfaces.

Transparent Pricing: At QUBEX, we believe in providing transparent and fair pricing for our data recovery services. We offer a free evaluation of your hard drive to assess the extent of the damage and provide an accurate quote for the recovery process. You can trust us to deliver cost-effective solutions without compromising on the quality of our services.

Preventative Measures and Consultation: Beyond data recovery, we offer guidance and consultation on data backup strategies and preventive measures to safeguard your data in the future. Our experts will assess your current backup practices and provide tailored recommendations to ensure your data remains protected against potential data loss incidents.